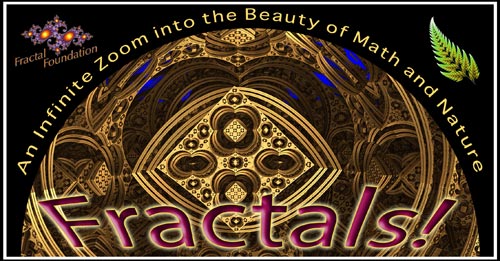 We are very excited to announce the world premiere of our fulldome feature film "Fractals!" at the FulldomeUK conference on March 13, 2011. The show was very well received in England, and we are grateful for the support of the international audience. However, we are using feedback gained from this premiere to improve the show before releasing it publicly for distribution.
This 25-minute film s based on our award-winning live "First Friday Fractals" show that has sold out for the past 4 years at the NM Museum of Natural History and Science. We are eager to share this exciting, dramatic educational film with audiences around the world.
The show is being produced at 4K resolution, with a 5.1 surround soundtrack with narration in English that can be easily translated to other languages.
When complete, it will be available for licensing through our content distributer, Spitz Inc.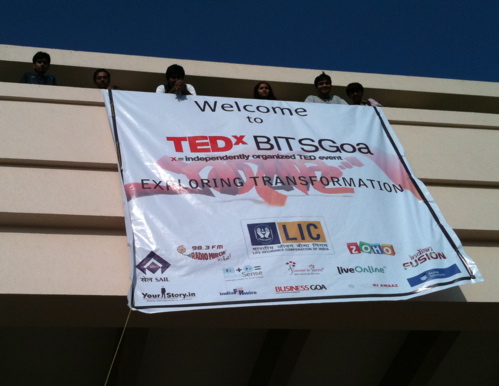 I had the great pleasure and privilege of being invited to share our work with fractals in India in February 2011. The Birla Institute of Technology and Science (BITS) in Goa hosted two exciting conferences, Quark2011 and the prestigious TEDxBITSGoa. I presented at both conferences, each of which were attended by over 1000 people.
Additionally, I gave a hands-on fractal-making workshop to about 75 students, where we explored making fractals with algebra using the free XaoS program, and we also made fractal triangles by hand to include in our Fractal Trianglethon project.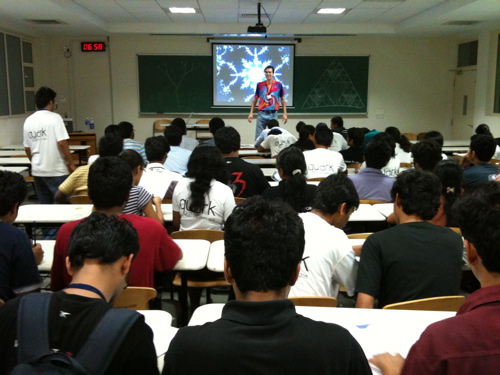 As I continue traveling around the world, I am struck by how everyone, young or old, American, European, Middle Eastern, Australian or Asian… everyone loves fractals!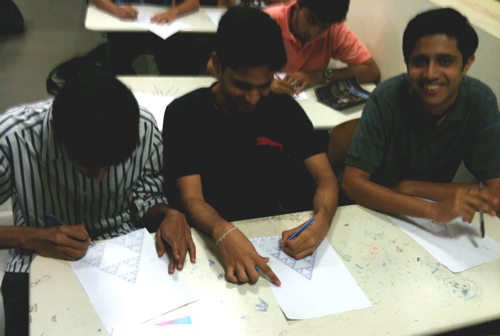 A warm welcome to our many new Indian fractal fans!