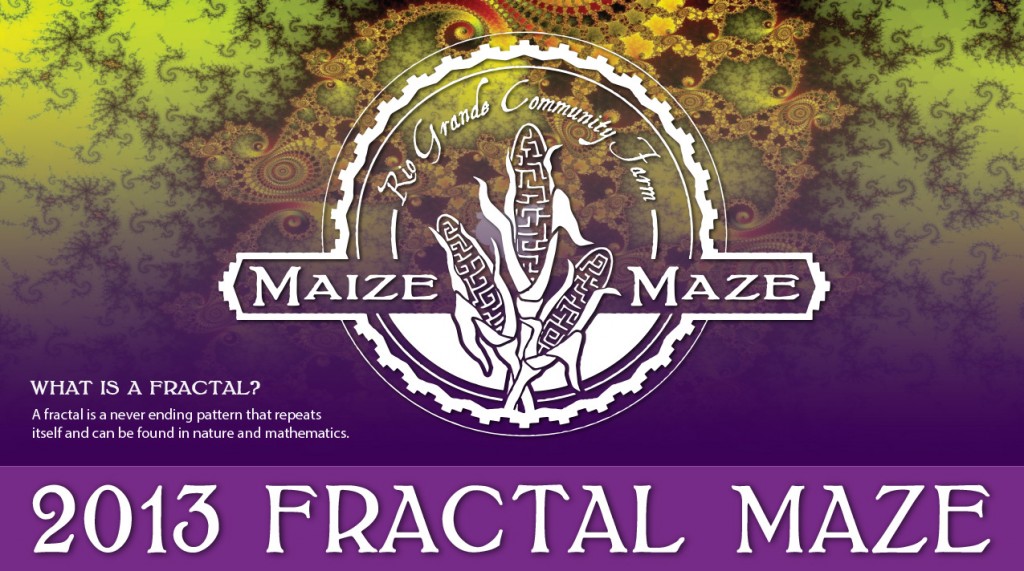 Join the Fractal Foundation and Rio Grande Farms for a fractastic evening on Saturday May 11 featuring fulldome fractals set to great electronic music. And local beer! It's a benefit show for the the Rio Grande Farm's Maize Maze later this summer… which will be a giant fractal!
Students in the Greater Albuquerque Area - please enter the 4th Annual Fractal Challenge!
Simply download the free "Xaos" software, make a beautiful fractal and send it to us. The deadline is April 1'st (no fooling!)
See the full Submission Guidelines.
Winning fractals will be featured in the First Friday Fractal planetarium shows, and may be reproduced on the sides of building as gigantic public artworks!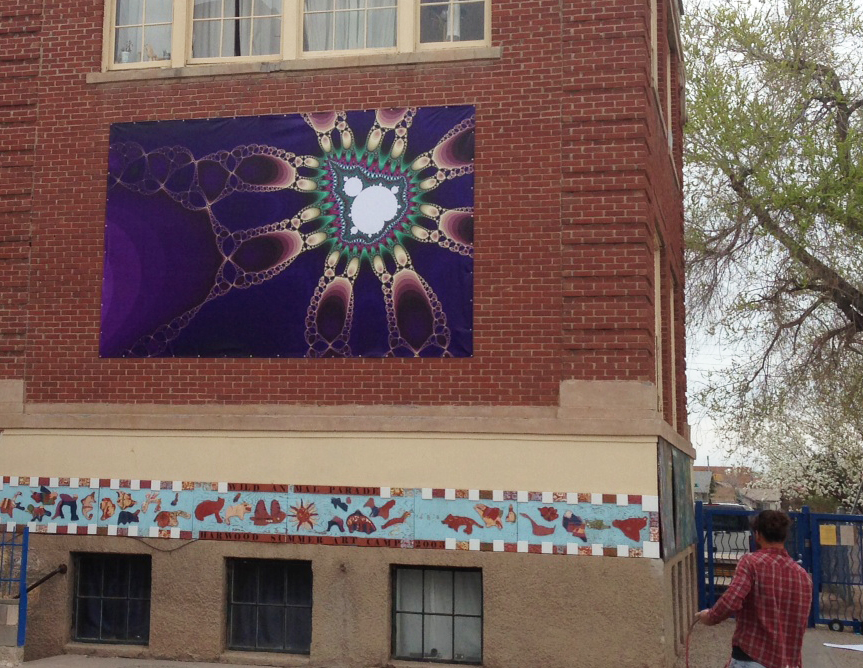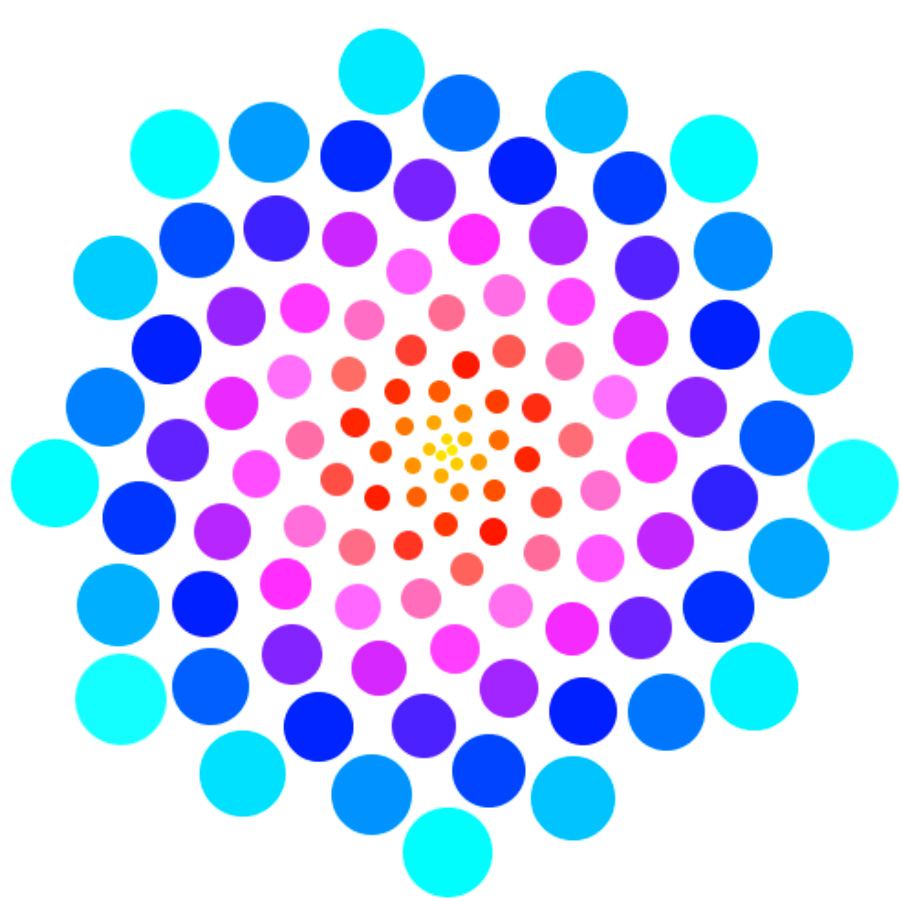 Please join us on Friday March 1st from 6-8PM for a free family-friendly fractal event at the Harwood Art Center in Albuquerque.
Our Fractal Ambassadors will be leading hands-on Fractivities, including making collaborative fractal triangles, 3D sculptures, and fractal paper cutouts. Student-made digital fractal artwork will be on display, including some of the winners of the Albuquerque Fractal Challenge. There will also be interactive computer-generated fractal projections, and participants will be able to zoom in and create never-ending fractal patterns using simple algebraic equations. The activities are fun for all ages, and showcase the interconnections between science, math and art.
Additionally, there will be many other artistic happenings at the Harwood that evening, so come out and have a great time!
Many thanks to our volunteer Fractal Ambassadors, Escuela del Sol, the Harwood Art Center, and the City of Albuquerque's Urban Enhancement Trust Fund for helping make this event possible!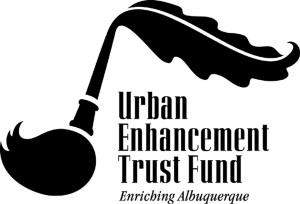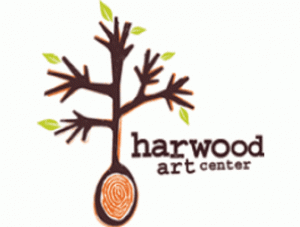 [Stay tuned to learn when we announce the dates for our next Fractal Training program!]
Would you like to learn how to use the beauty of fractals to inspire interest in learning? Whether you're a teacher looking to excite your students, or someone who would like to volunteer as a fractal ambassador to help us teach the world about fractals, we want to teach you how to teach fractals!
Register now for our next professional development workshop for teachers and ambassadors, the Fractal Institute.
We will be holding a half-day workshops on Saturday, January 5th, 2013, from 1-5PM.
The workshops will take place in Albuquerque at the Balloon Museum (just off Alameda, west of I-25).
These workshops are FREE, and have been developed with support from the Albuquerque Community Foundation, the McCune Charitable Foundation, and the NM Public Education Department.
Participants will receive a DVD containing fractal videos, lessons, slides and activities; and a T-shirt. You will also learn about ongoing opportunities for fractal outreach in the community.
To register for the Fractal Ambassador training, please send an email to "Volunteers (at) FractalFoundation.org", and we'll be glad to send you more information.
Thanks, and we hope to see lots of great teachers and volunteer ambassadors there!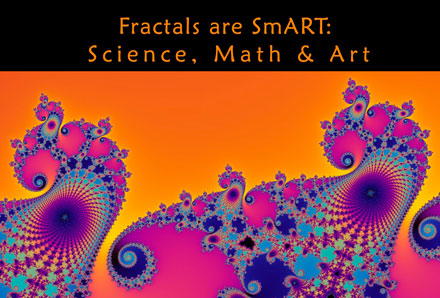 Thanks everyone who attended, participated, and especially volunteered at the Butterfly Effect event! Over 750 people came to the Harwood Art Center in ABQ, and celebrated fractals, creativity, and the power of small changes to make big impacts.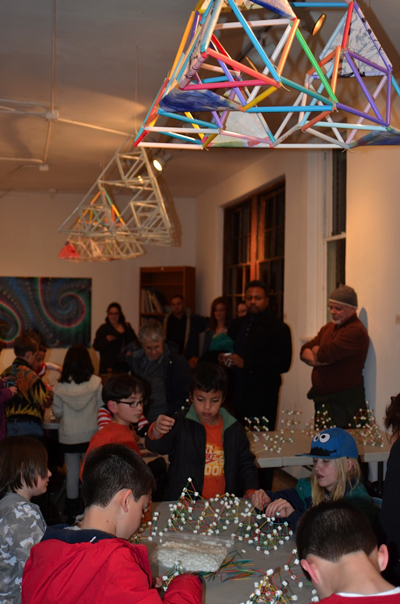 Some highlights included:
"Iterations" a fractal art show of Escuela del Students
Interactive hands-on fractal making activities - learn to make fractals!
Live music by the Swamp Cooler Magnets, including live fractal video projection
This event was jointly produced by the Fractal Foundation, the Harwood Art Center, and Escuela del Sol Montessori School. Best of all - the event was absolutely FREE, thanks to generous support from Albuquerque's Urban Enhancement Trust Fund and Albuquerque Community Foundation.
Why are we calling it the Butterfly Effect?
The fundamental lesson of Chaos Theory is that small changes early on can lead to big differences over time — just as the flapping of a butterfly's wings may help lead to a hurricane many years later. This is a powerful, inspiring and optimistic lesson for us. How can we make a difference in the world, when any one of us is only one seven-billionth of humanity? We are able to because of the interconnectedness of the complex systems we live in. Any one of us does indeed have the power to make a profound impact that ripples outward and touches everything.
This is why are producing The Butterfly Effect - an annual event embodying creative possibility for people of all ages - overlapping the exhibits of established, successful and emerging adult artists with those of Escuela del Sol Elementary students' fractal-inspired artwork. This is why  will provide hands-on experiences making fractals and fractal art for all who attend. This is why we mix science, math, and art, to create unexpected, beautiful, and world-changing ideas. And this is why, on the same night, The Harwood Studio Artists open their collective doors to the public. Come. See where and how art happens.
We are organizing this dynamic and multi-generational event to inspire our audiences, artists, and students alike - offering insights in to the wonders and potentials of creative paths. It takes time, patience, and even a certain amount of faith to know that the things we embrace today will shape the world many years from now; this the inspirational lesson that the butterfly can teach us all.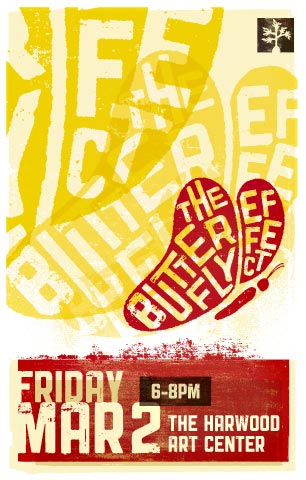 Thanks everyone who came out for a night of Family Fractal Fun at the…