The Fractal Foundation had a great time bringing the excitement of fractals to the Philadelphia Science Festival! We were delighted to share our award-winning fulldome fractal zooms in the historic Fels Planetarium as part of the Science Carnival kickoff event. Over 500 people got to experience the dramatic immersive experience of zooming into the infinite!
The next day, we took Fractals to the People during the Science in the Park event at Clark Park in West Philadelphia. Hundreds of children learned about the science, math and art of fractals as they created their very own fractal souvenirs.
Many thanks to the organizers and volunteers of the Philadelphia Science Festival for hosting such a splendid event and for inviting the Fractal Foundation to participate!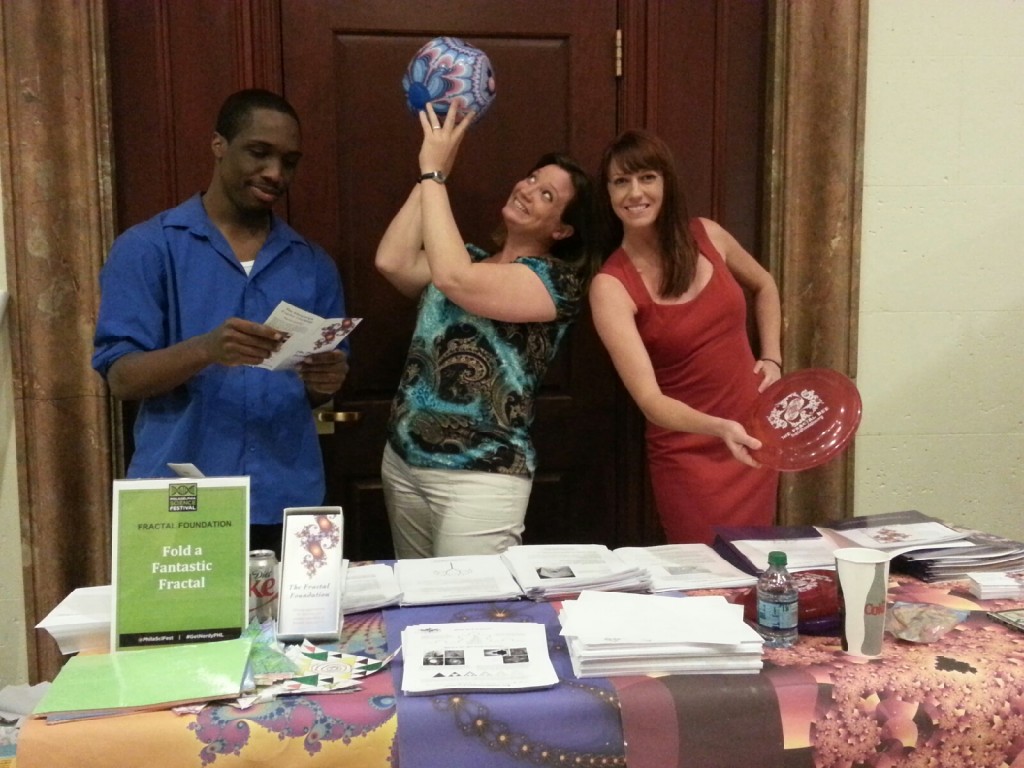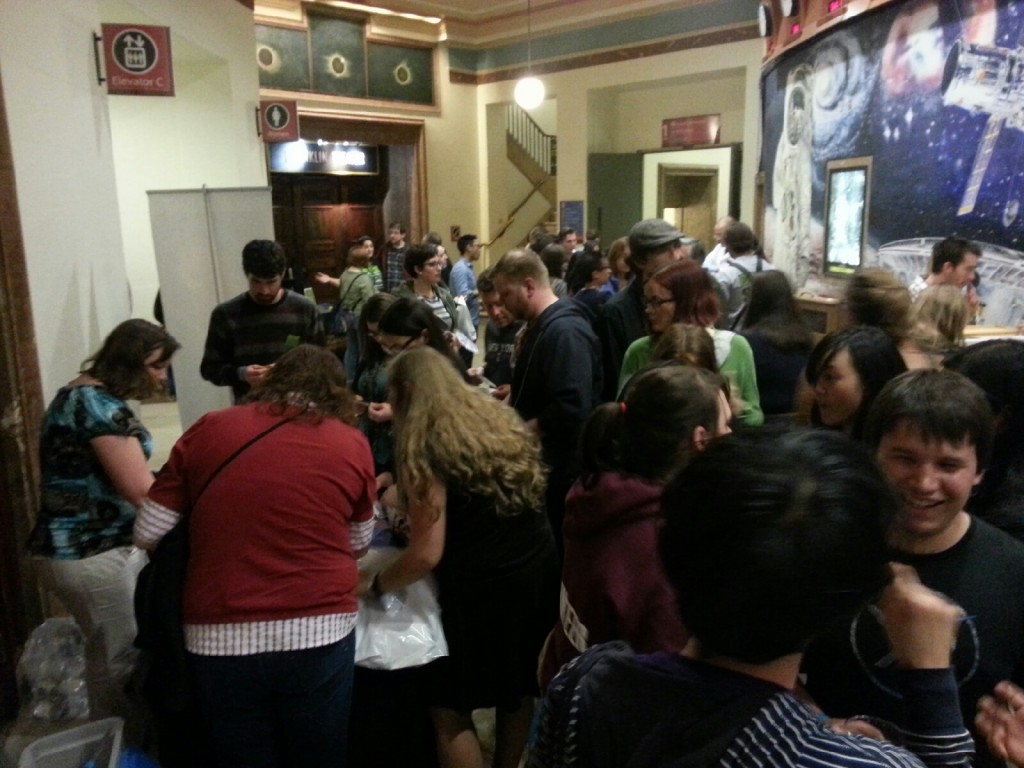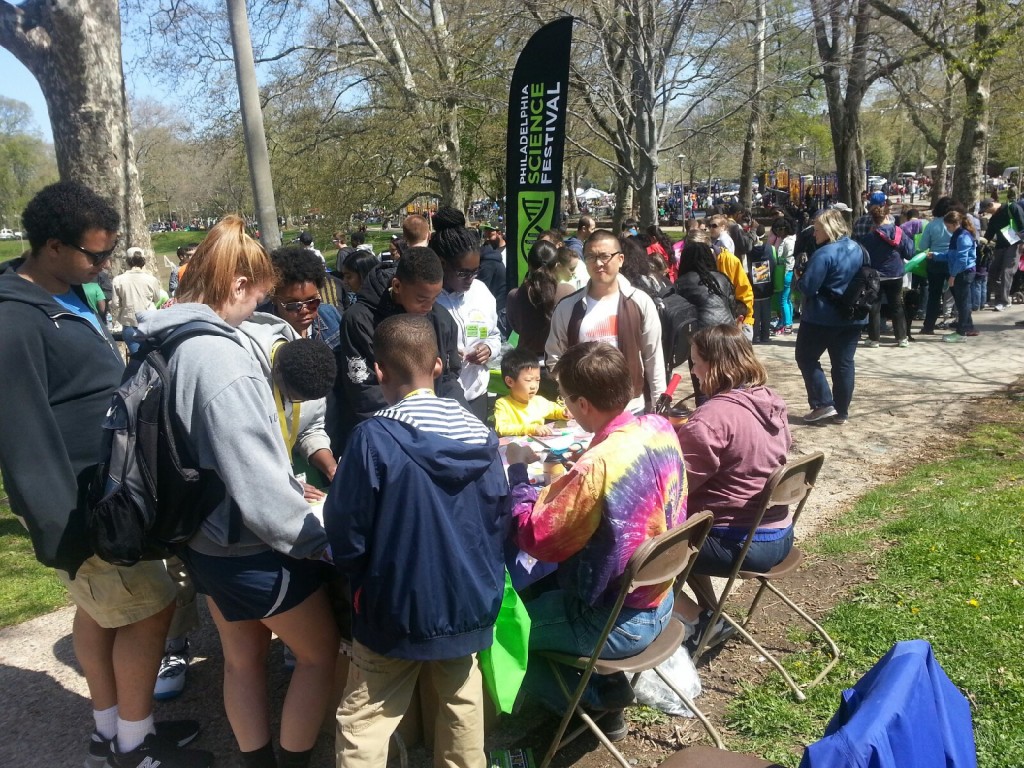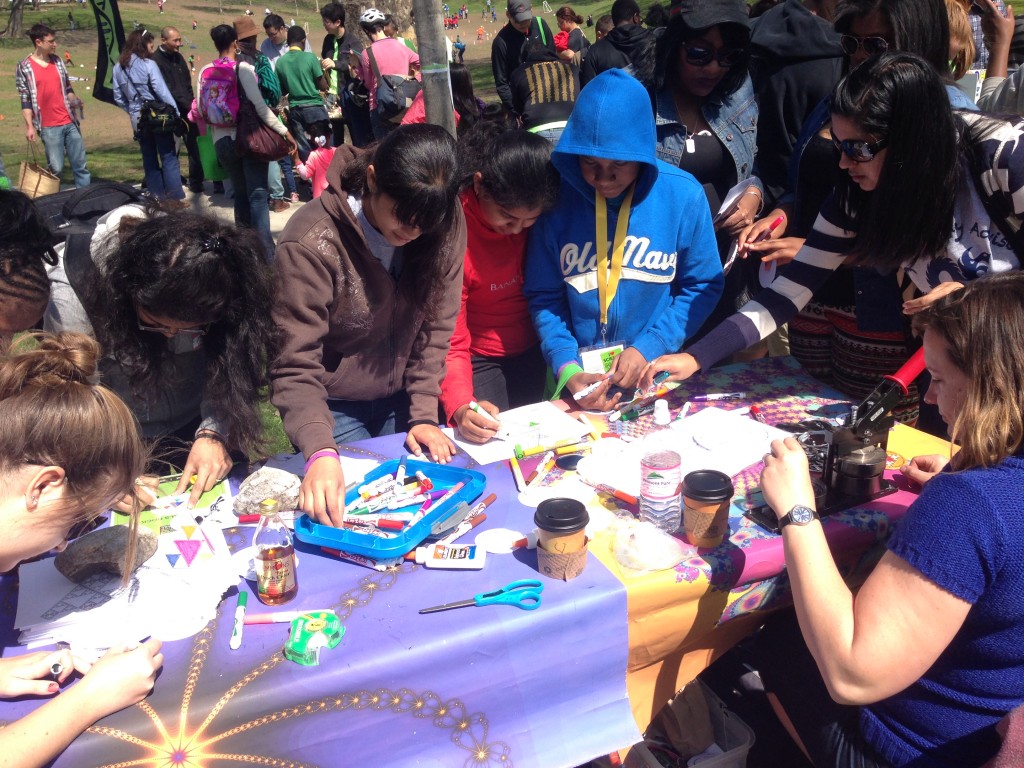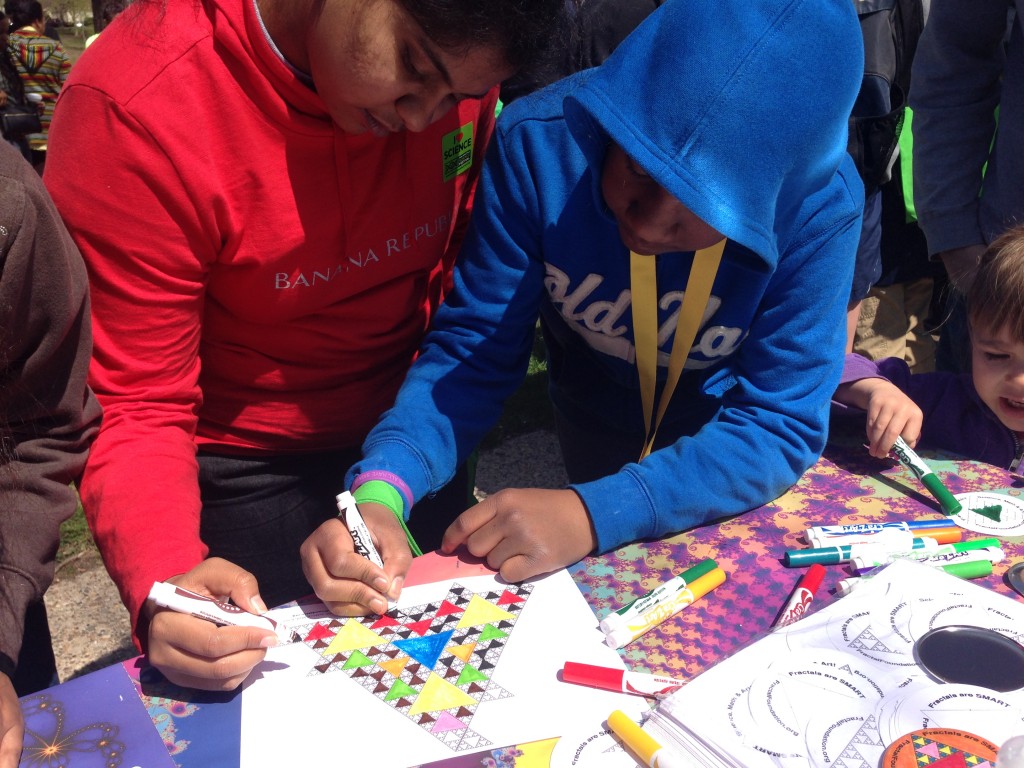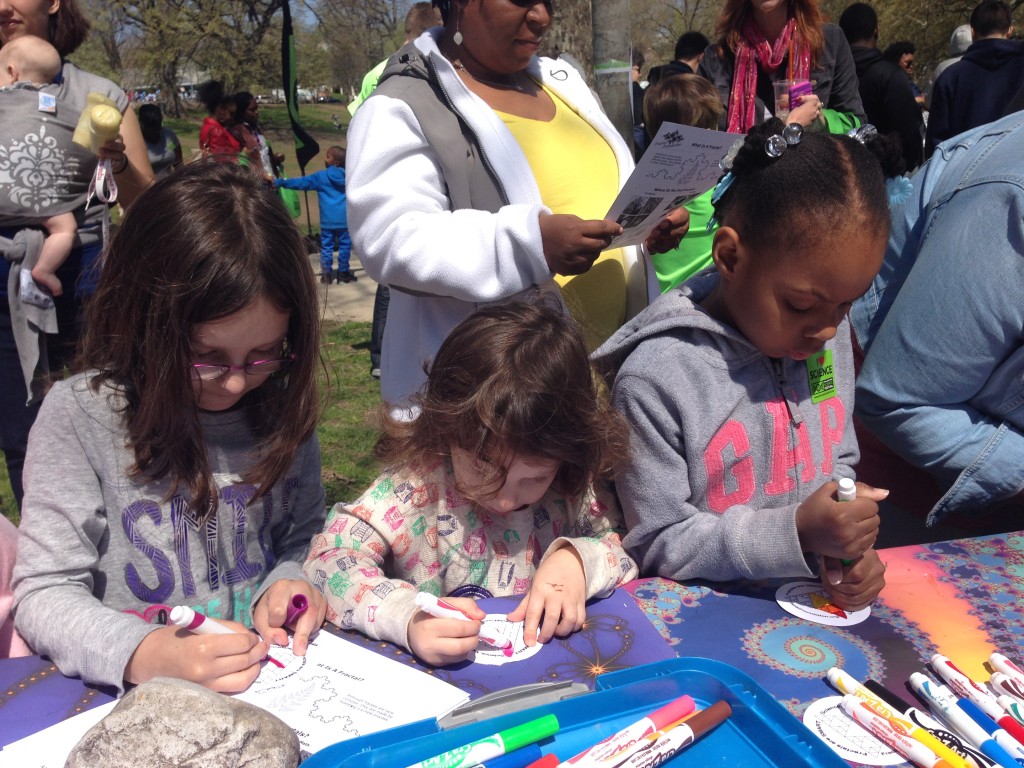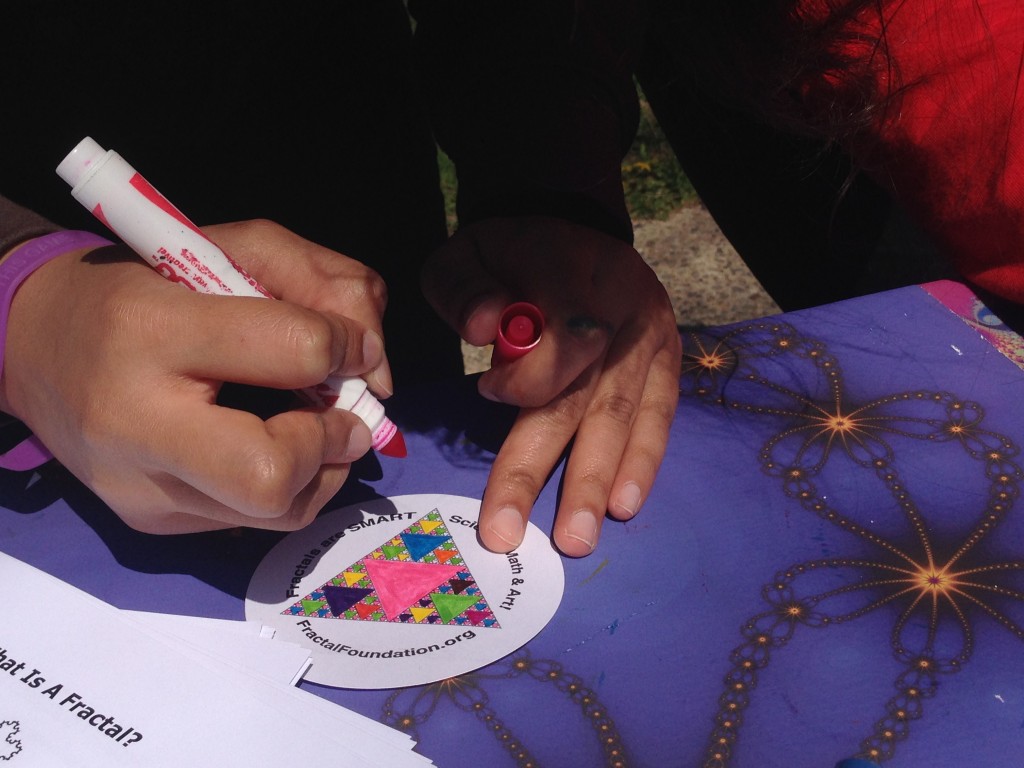 The deadline has been extended for the 5th Annual Albuquerque Fractal Challenge so more people can participate! Students from the greater Albuquerque Area are invited to enter their fractal images into this exciting contest by midnight May 1, 2014.
It's fun and easy to participate, and we have had winners as young as 3d graders!
Winners will be judged on beauty, originality, and visual impact. Winning fractals may be displayed in giant reproductions on buildings and billboards.
Students can use the free Xaos software to create their fractals.
Click for complete instructions
Join the Fractal Foundation for a free monthly public conversation about fractals!
Each month, we feature a different fractal-related topic, give a small slideshow presentation, and open up the conversation. Have you ever seen a fractal show at the planetarium and wanted to learn more? Wished you could ask questions? Explore deeper? This is your chance!
October's topic: Fractals, the Magic of Math
When: Sunday, October 27, 4PM
Downtown Flying Star, 8th and Silver, in ABQ

Have you ever wondered how those amazing, spectacular, dazzling images of fractals are created?  Join us for an intro-level tour into the shockingly simple math that makes these fantastic fractals. NO mathematical background needed

We promise – it will be fun and enlightening! And hey – it's FREE!
September's topic: Fractals in Nature
When: Sunday, September 27
Where: Downtown Flying Star at 8th & Silver in ABQ – upstairs conference room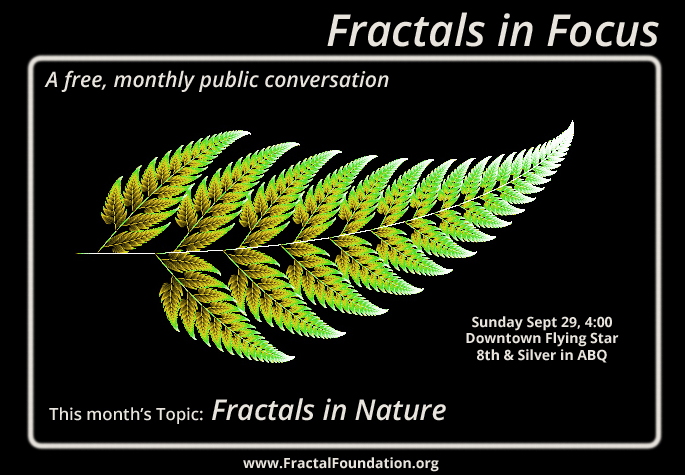 We're delighted to welcome the visitors to ASTC 2013, the conference of the Association of Science and Technology Centers. On Saturday evening, Oct 19, we'll be projecting our award-winning immersive fractal planetarium zooms at the welcome party in the Museum of Natural History and Science. Come see the dazzling fractal animations that make math and science fun, exciting and beautiful.
Please contact us to learn how you can bring fractals to your institution to inspire your community!
And while you're visiting Albuquerque, come take a tour of some of the giant public fractal art installations, and see why Albuquerque is known as the Fractal Capital of the World. These public artworks are made by school children who are winners of the Albuquerque Fractal Challenge. They used the free XaoS software to explore the infinite realm of algebra; these children are now heroes and role models in their schools and communities!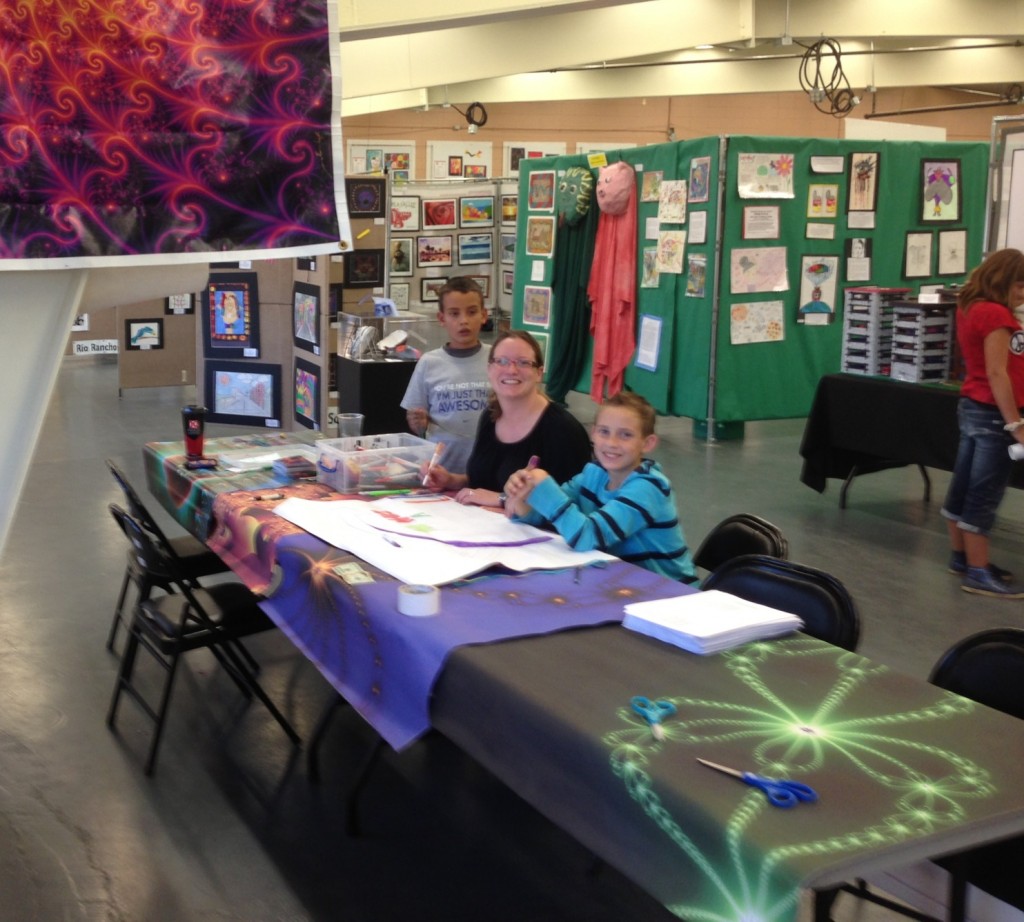 We're teaching people to make fractal triangles at the New Mexico State Fair! We have a table at the School Arts building, and our awesome Fractal Ambassadors are staffing it. We're here until Sept 22, so come by and make a fractal triangle or three! All the triangles we make will go towards the giant Fractal Trianglethon project, where we will assemble the worlds largest fractal triangle made from 19,683 individual triangles! Help make mathematical history!
The project to build the World's Largest Fractal Triangle continues! Students from all over the world have been contributing the fractal triangles they've made, and we keep assembling them into larger and larger copies of the same shape.
Download the template, make fractal triangles, and send them to us, and you can be part of this gigantic worldwide collaborative math – art project. We need your help!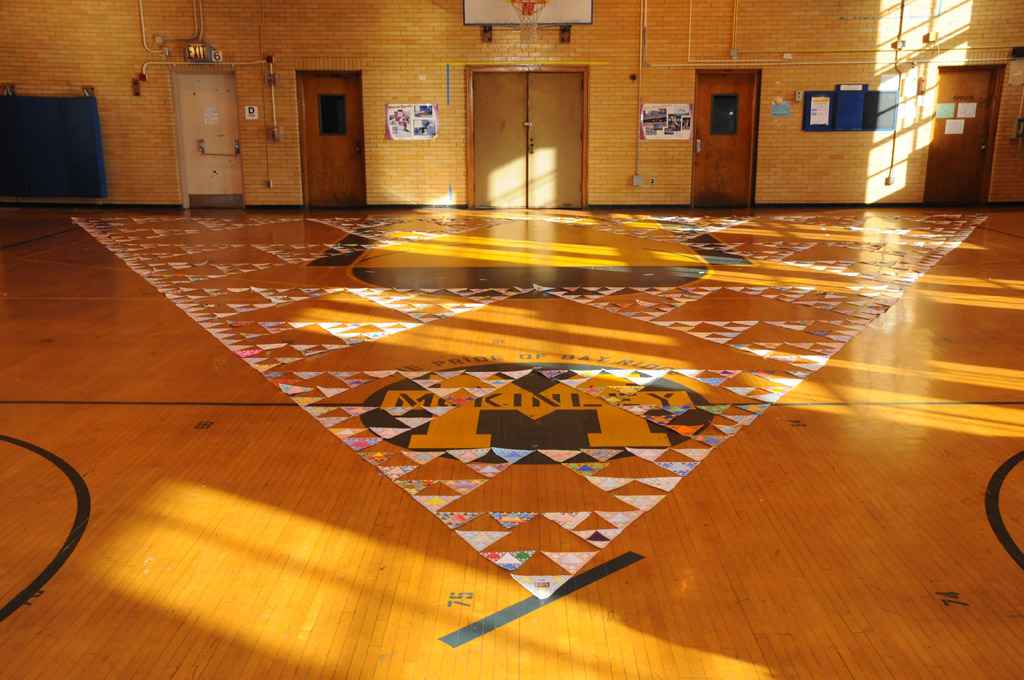 We've been receiving fractals from all over the country, including California, Delaware, Georgia, Ohio, Minnesota and Alaska. The whole world is participating too! Fractals have been coming in from Canada, England, Australia and India as well. We want your triangles too!
Thanks everyone, everywhere, for contributing!
To break our record and build the next bigger one, we'll need 3 times as many triangles, or 19683. And we have to find an indoor space big enough to hold a triangle 384′ wide. (Anyone know the owners of the Houston Astrodome?…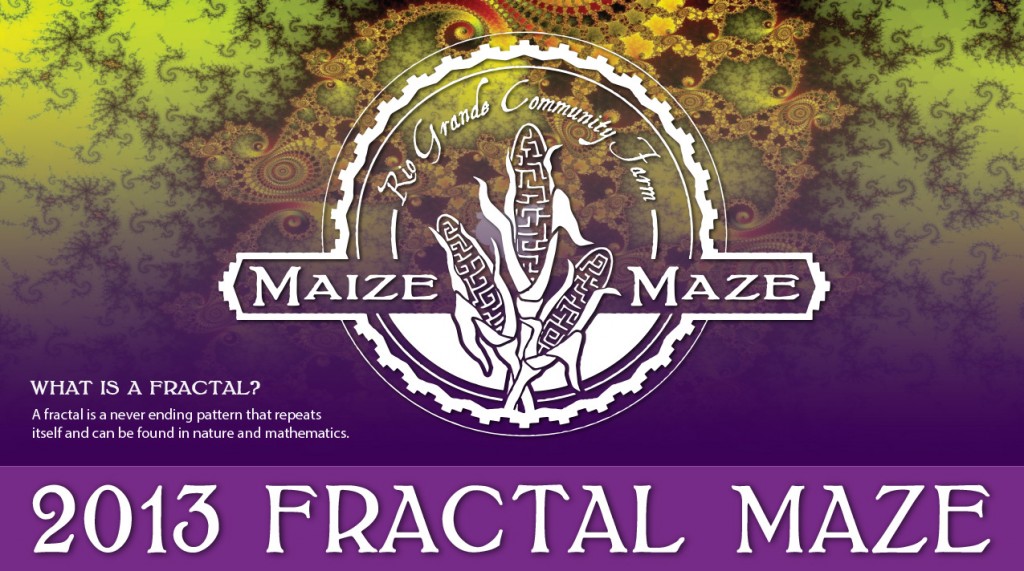 Join the Fractal Foundation and Rio Grande Farms for a fractastic evening on Saturday May 11 featuring fulldome fractals set to great electronic music. And local beer! It's a benefit show for the the Rio Grande Farm's Maize Maze later this summer… which will be a giant fractal!