Learn about fractals by playing bingo!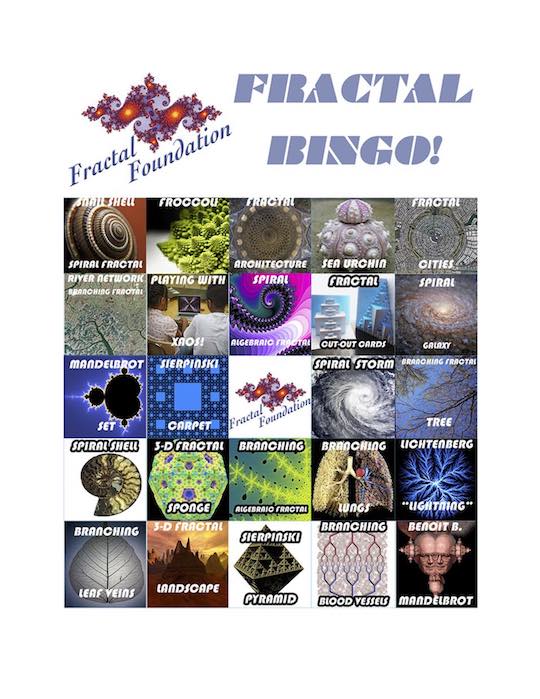 In this activity, 30 or fewer students can play bingo and learn about fractals at the same time. Note that the pages are to be used for "lines" bingo rather than blackout bingo, since all pages have the same images but in different locations.
You can use our curriculum for free or can hire us to come to your school to lead fun, hands-on activities. Check out our education and outreach page!
Ages: K – 12th grades
Materials:
Bingo sheets
Fractal Foundation place markers
Bingo cards to draw
Container to draw cards from
Prizes (optional)
Note: The place markers and bingo cards must be cut into individual squares before you can play fractal bingo.
Time:
However long you want to play!
DOWNLOAD FRACTAL FOUNDATION PLACE MARKERS
See what people are saying about us on our feedback page!
Teachers – if you have comments or suggestions about this or any of our other fractivities, please email us at