Explore the Fibonacci sequence and how natural spirals are created only in the Fibonacci numbers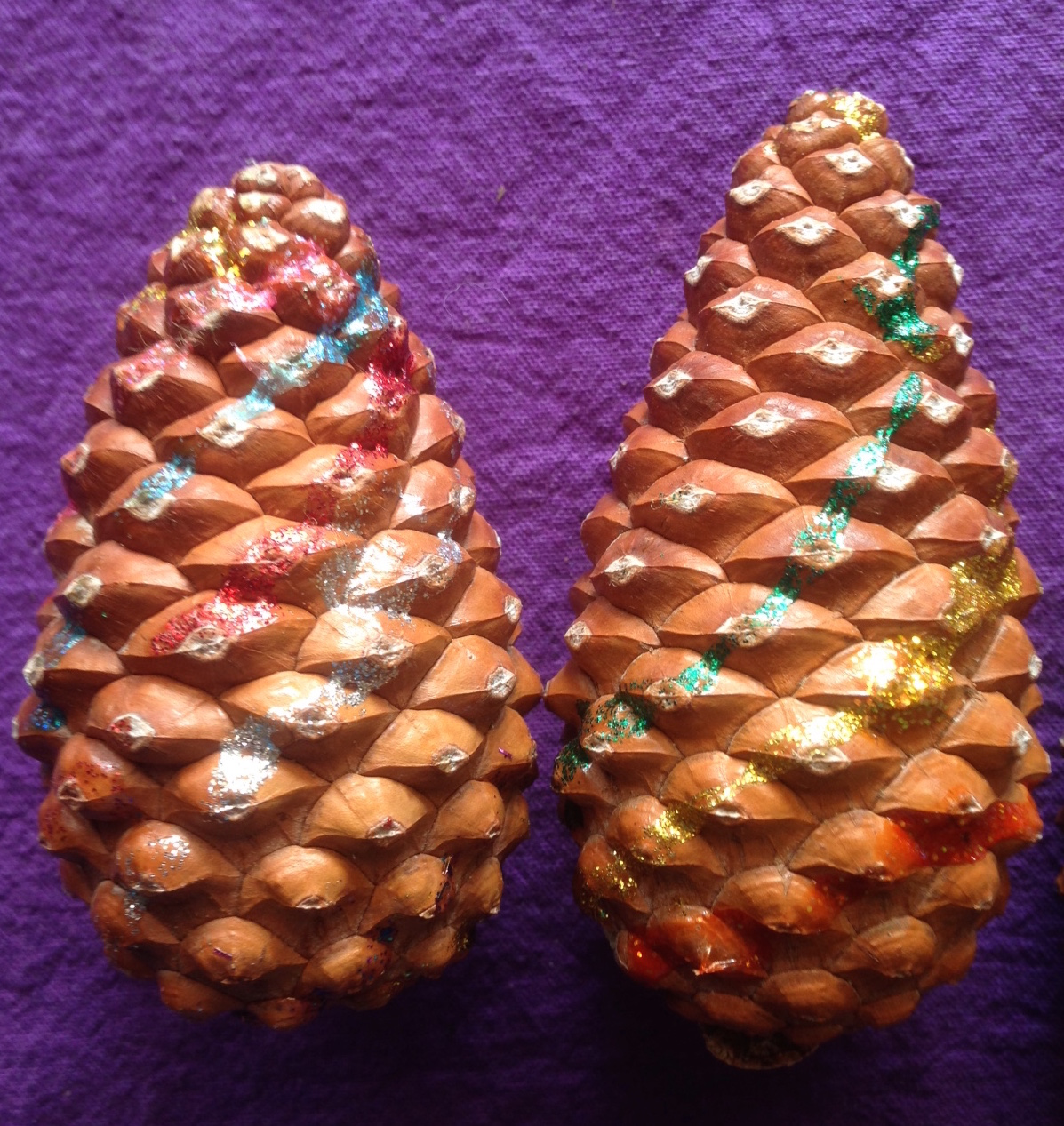 In this activity, students learn about the mathematical Fibonacci sequence, graph it on graph paper and learn how the numbers create a spiral. Then they mark out the spirals on natural objects such as pine cones or pineapples using glitter glue, being sure to count the number of pieces of the pine cone in one spiral.
You can use our curriculum for free or can hire us to come to your school to lead fun, hands-on activities. Check out our education and outreach page!
Ages: 3rd – 12th grades
Materials:
Fibonacci and spirals worksheets
Pencil
Glitter glue
Pine cones (or other such natural spirals)
Paper towels
Calculators if using the advanced worksheet
Time:
45-60 minutes
DOWNLOAD THE WORKSHEET FOR YOUNGER KIDS (SIMPLER ONE)
DOWNLOAD THE WORKSHEET FOR OLDER KIDS (MORE ADVANCED)
ANSWER KEY FOR TEACHERS (SIMPLER ONE)
ANSWER KEY FOR TEACHERS (ADVANCED ONE)
Teachers – if you have comments or suggestions about this or any of our other fractivities, please email us at